Large local major schemes
Large local major (LLM) schemes are worth over £50m. Three of these have been submitted to the Department for Transport (DfT), these are: A38 Manadon Interchange, M5 junction 28 Cullompton and A39 Walton Ashcott Bypass. The A38 Manadon interchange has been given the green light by the DfT to move into co-development phase.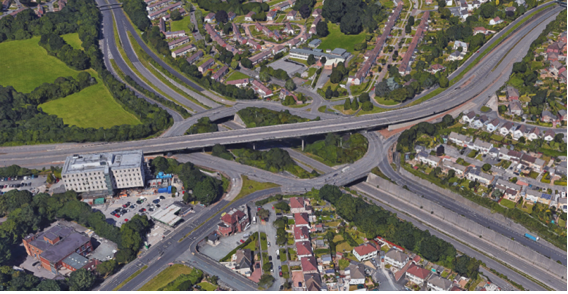 A38 Manadon Junction
The Manadon Junction, which serves as an interchange for the A38 from Cornwall in the west and from Devon in the east and the A386 serving Plymouth's northern corridor growth area to the north and the City Centre and waterfront to the south, is one of the busiest junctions on Plymouth's road network with over 60,000 journeys passing through each day.
The junction, currently a grade separated roundabout and separate flyover, experiences significant congestion at peak times with traffic often queuing back onto the A38. Improvements include additional lanes on the A38 off-slips, localised road widening on the local network, improved pedestrian and cycle routes and bus priority measures improves overall junction capacity and access to the Strategic Road Network.
This scheme will support housing delivery of 26,000 homes in the Joint Local Plan, including 4,000 in Derriford / Northern Corridor area and 3,800 in the City and Waterfront.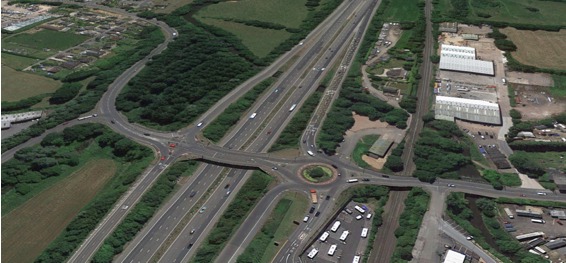 M5 Junction 28 Cullompton
M5 junction 28 is a single bridge motorway junction with a six-arm roundabout to the west and a signalised junction to the east with poor pedestrian and cyclist crossing facilities.
The junction is close to capacity in the peak periods and queuing can extend up to 500m in the morning. Queuing in the evening also occurs on the commuting traffic return journey to Cullompton. The queue occasionally extends back onto the mainline motorway, which is a serious safety concern.
An improvement to the junction is required to mitigate the impacts of proposed development within the area as allocated in the Local Plan Review. This includes the first phase of the Culm Garden Village which will accommodate up to 5,000 new dwellings to the east of Cullompton, along with over 50,000m² employment floor space.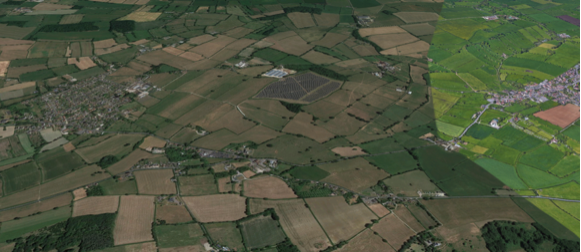 A39 Walton Ashcott Bypass
The bypass scheme will mitigate congestion pinch points on the A39 between Street and west of Ashcott village. This is a narrow winding section of the A39 that goes through the villages of Walton and Ashcott and includes a difficult junction with the A361 to Taunton at The Pipers Inn.
The route carries a high proportion of HGV traffic as well as being the main vehicle route in an east – west direction across north Somerset linking with the M5. There is considerable variation in road standard along the route and the pinch-points are areas of weakness that do not meet the appropriate level for the Major Road Network.
In March 2020, funding for further development of a business case to explore route options and the viability of the scheme was announced as part of the budget.