In 2019, Peninsula Transport identified a set of key transport schemes for submission to the Government's Major Road Network and Large Local Major fund. The Regional Evidence Base (REB) details the regional transport challenges and opportunities, in addition to prioritising the schemes submitted.
Key challenges on the current transport network included:
Increased traffic volumes on our strategic road networks
High visitor numbers place further strain on networks (21m domestic visitors in 2017)
High journey times within the peninsula and beyond
Vulnerability and resilience of existing rail infrastructure
High proportion of business population is rural
Low utilisation of bus for Travel to Work (<4% average.)
Limited connectivity to wider transport, creating reliance on car mode
Ageing port and airport infrastructure
Peninsula Transport ensured that all the schemes put forward either in the Major Road Network (MRN) or the Large Local Major schemes (LLM) were rigorously assessed before submission to meet the tough criteria set out by the Department for Transport (DfT).
All schemes put forward had to meet the following criteria:
construction must start by 2024/25
have the 15% funding from the relevant transport authority
be able to receive planning permission subject to the usual procedures
have the confidence of the Board on deliverability
Schemes were also assessed for other aspects such as value for money, economic benefits and environmental impacts as well as the criteria set out by the DfT.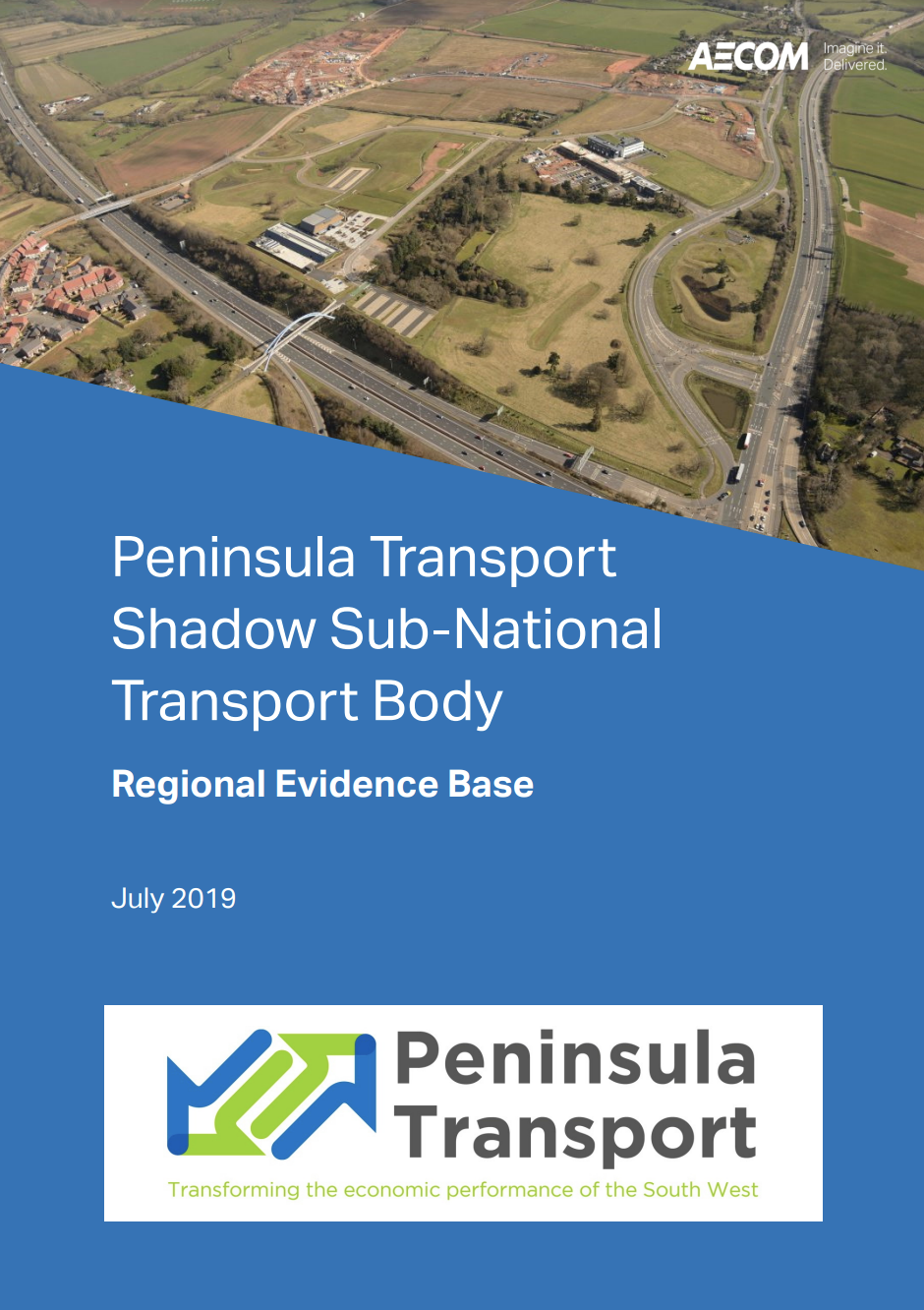 The five MRN schemes worth £20-50M submitted are:
Three LLM schemes worth over £50m were also submitted, these are:
Progress since submission
September 2019: DfT announces seven schemes which had been selected nationally to move forward from strategic outline to outline business case stage. Two of these are Peninsula Transport schemes; the Plymouth MRN and LLM (A38 Manadon Junction).
Our Western Gateway neighbours also had success from this announcement, as the cross-boundary A38, Bristol Airport Access Improvement scheme was also announced. This has the full support of the Peninsula Transport Board, who are working in collaboration with local authorities to develop the scheme.
March 2020: a further development funding announcement, as part of the Budget, was made to develop a business case for the:
A39 Atlantic Highway scheme
A39 Walton Ashcott Bypass scheme
November 2020: the Full Business Case was also approved for the North Devon Link Road Scheme (representing various improvements to the route between South Molton and Bideford) and scheme construction commenced in February 2021. This scheme has been developed from the first round of Large Local Majors funding allocated before Peninsula Transport was established.
May 2021: DfT approved the Outline Business Case, for the A382 Drumbridges to Newton Abbot scheme. It is anticipated that the Full Business Case will be submitted in 2023, which should allow construction to start on this phase in 2024.
Ongoing: Peninsula Transport local authorities continue in their dialogue with the DfT for the following schemes:
A379 Exeter Outer Ring Road
M5 Junction 28 Improvements