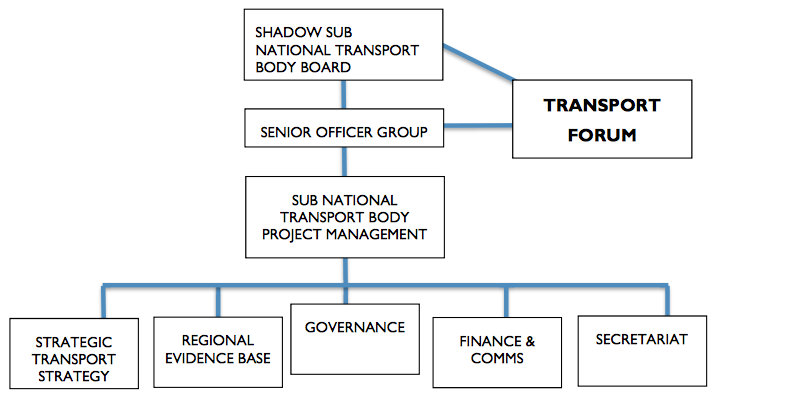 The Board consists of the lead elected members for transport for each of the authorities Cllr Philip Desmonde (Cornwall Council), Cllr Andrea Davis (Devon County Council), Cllr Jonathan Drean (Plymouth City Council), Cllr John Woodman (Somerset County Council) and Cllr Mike Morey (Torbay Council) and has an agreed constitution.
Cllr Andrea Davis, Cabinet Member for Infrastructure, Development and Waste at Devon County Council is the chair with Cllr Jonathan Drean, Cabinet Member for Transport at Plymouth City Council, vice-chair. The chairmanship of Peninsula Transport will rotate each year.
The Board is supported by a senior officer group consisting of the lead transport officers for each authority these are: Nigel Blackler (Cornwall Council), Jamie Hulland (Devon County Council), Kevin Mowat (Torbay Council), Anthony Payne (Plymouth City Council) and Paula Hewitt (Somerset County Council). Working to this group are a number of technical transport officers responsible for delivering the work programme on a day to day basis with financial, secretarial, communications and governance support
The Board agreed to set up a Transport Forum to help advise them.The Transport Forum is made up of representatives from business, transport operators (train, bus, coach, port, airport and freight), Sustrans and passenger/road user representatives and has clear terms of reference. The Transport Forum core group will meet three times a year and annually there will be a wider Transport User event which will also include representatives from district, town and parish councils as well as community groups.
For facts and figures about Peninsula Transport take a look at our leaflet